NightClub & Bar Convention & Trade Show Brings New Industry Innovations to LV
The 2017 Nightclub & Bar Convention and Trade Show in Las Vegas provided volumes of information industry professionals want and need to manage or work for a bar or nightclub.
Expo goers needed more than one day to visit all the exhibitors. Photo by Burt Davis
The 32nd annual convention included the launch of the F&B Innovation Center and thousands of products spanning all facets of the industry: bar equipment, spirits, craft beer, wine, alcohol-free beverages and mixers, furnishings, technology, food, venue equipment, glassware, décor, menu designs, social media, apparel, lighting and more. In addition, a series of educational workshops, keynote sessions, certifications, off-site trainings and networking events offered an interactive experience for both industry veterans and the next generation of influencers.
What better place to hold an Expo related to the Bar and Nightclub Industry than Las Vegas. This annual three day event, sponsored by the NightClub and Bar Media group, was held March 27 to 29 at the Las Vegas Convention Center.
The 2017 Expo floor officially opened as "Nightclub & Bar Show Day" on Tuesday, March 28 with a proclamation on behalf of Las Vegas Mayor Carolyn Goodman. The day began with a red carpet event with celebrities such as ABSINTHE Las Vegas' Melody Sweets; Celebrity Chef Brian Duffy; Master Blender Tom Maas; BMX Pro Ricardo Laguna; William Grant & Sons Director, Brand Advocacy Charlotte Voisey; BarMagic Las Vegas Owner Tobin Ellis; the cast of Aussie Heat and more. A ribbon cutting ceremony featuring Vanderpump Rules star Tom Sandoval and Thom Greco, chairman of the Nightclub & Bar Convention and Trade Show Advisory Board officially opened the Expo floor.
 Nightclub & Bar Media Group, a division of Boston, MA based Questex LLC, is the go-to resource for the on-premise professional. Mirroring the fast-paced, trend-setting nature of the beverage industry, Nightclub & Bar has been providing the specific tools bar professionals, owners and managers need to grow their businesses, compete, and succeed in this hyper-competitive and dynamic industry for over 30 years. 

The more than 30,000 attendees attending the Expo were exposed to booths, seminars, and meetings covering the many facets of managing or working for a bar or nightclub.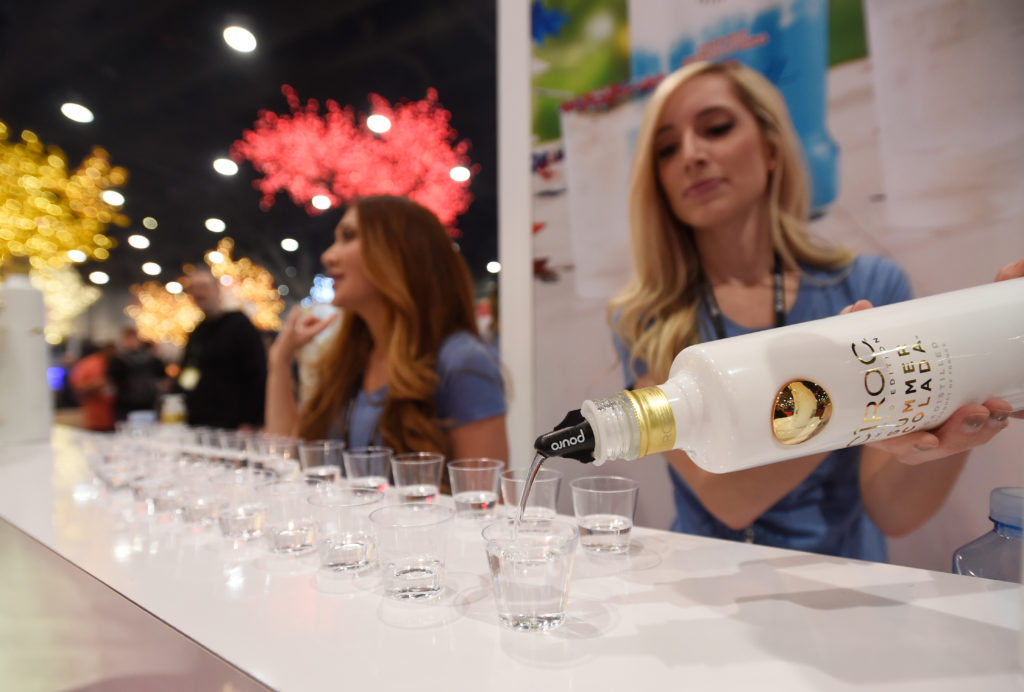 So what do you find at the Expo? First there is alcohol. The exhibit floor included booths sponsored by dozens of spirit companies. Most convention attendees chose to sample the drinks. Hey, its all in the line of duty, right? However, signs reminded attendees not to drive if they'd had one too many of those little samples.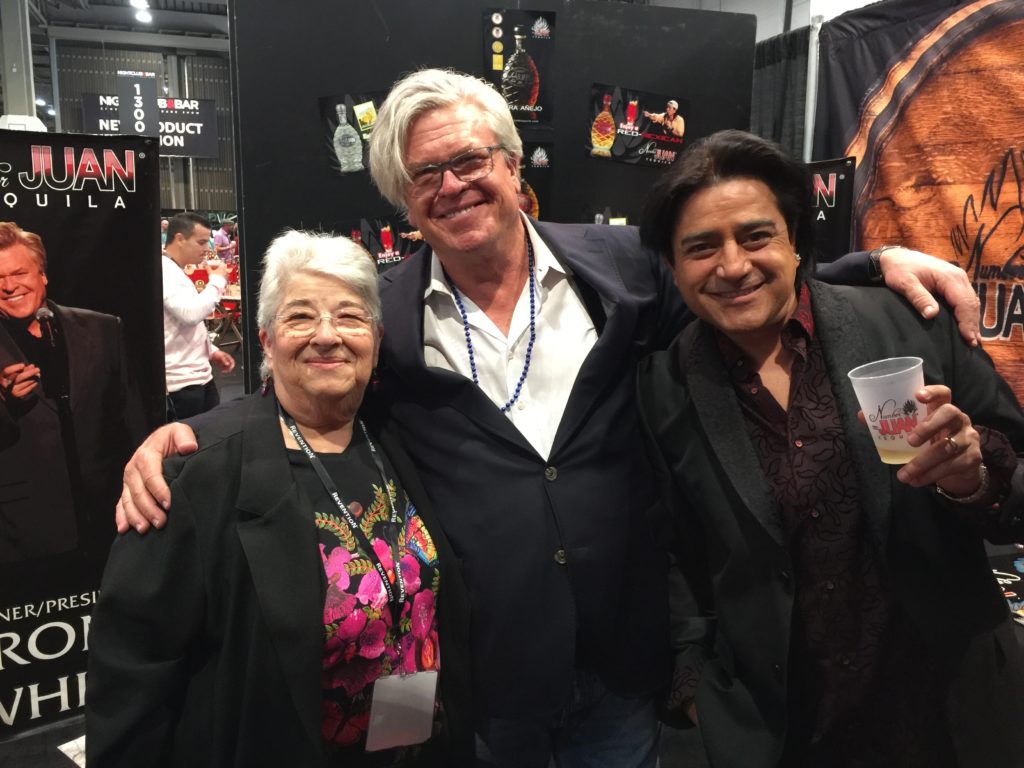 A variety of companies selling equipment such as pizza ovens and friers offered samples from these cookers and ovens. Photo by Burt Davis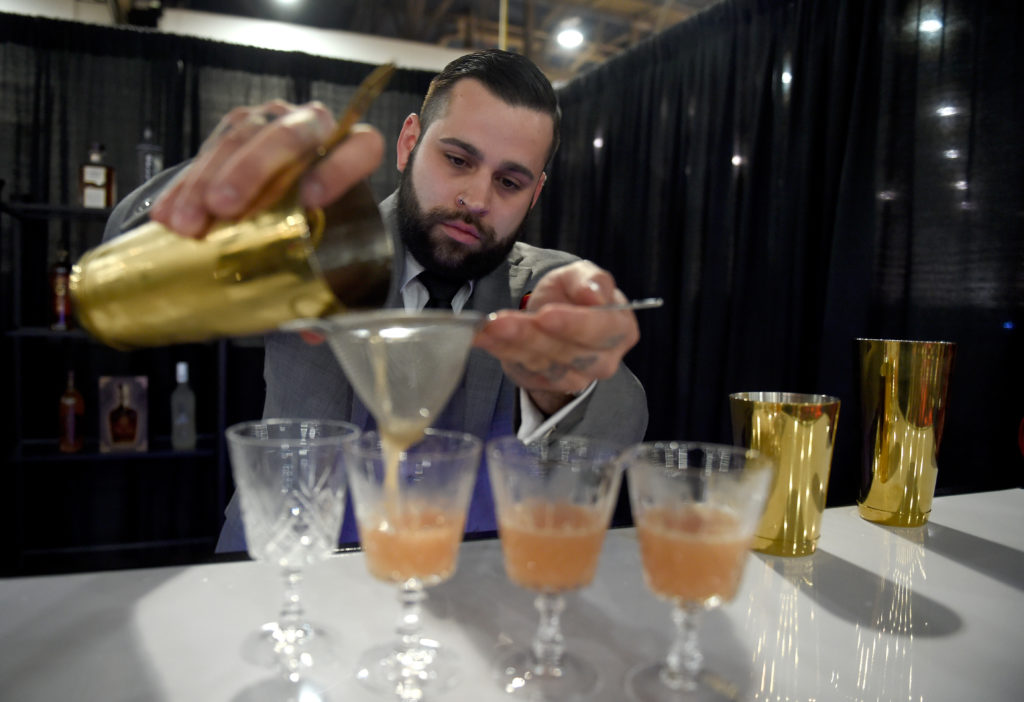 Opening day of the floor Expo included a contest between some of the USA's top bartenders as part of the Shake it up Classic and Flair competition as they took over the Expo floor's main stage and competed for their chance to represent the United States at the World Cocktail Competition.
The classic contest winners were Nathaniel Smith from Minneapolis, Justin Park from Hawaii, and Jonathon Howard from Nashville. The Flair Contest winners all work in Las Vegas and are Luis Ortiz, Danilo Oribe, and Colby Ashton Good.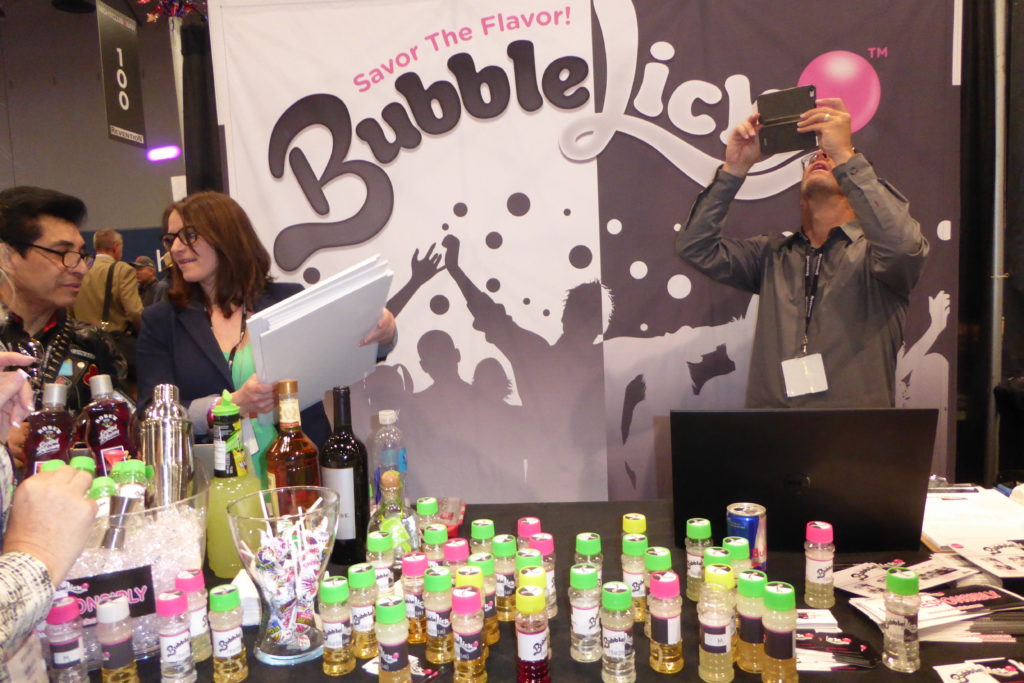 Over 70 seminars were held discussing ways to improve the club business . Topics included Women in Bars, New Trends in Social Media, Promotions That Drive Millennials, and Stop Micromanaging and start empowering.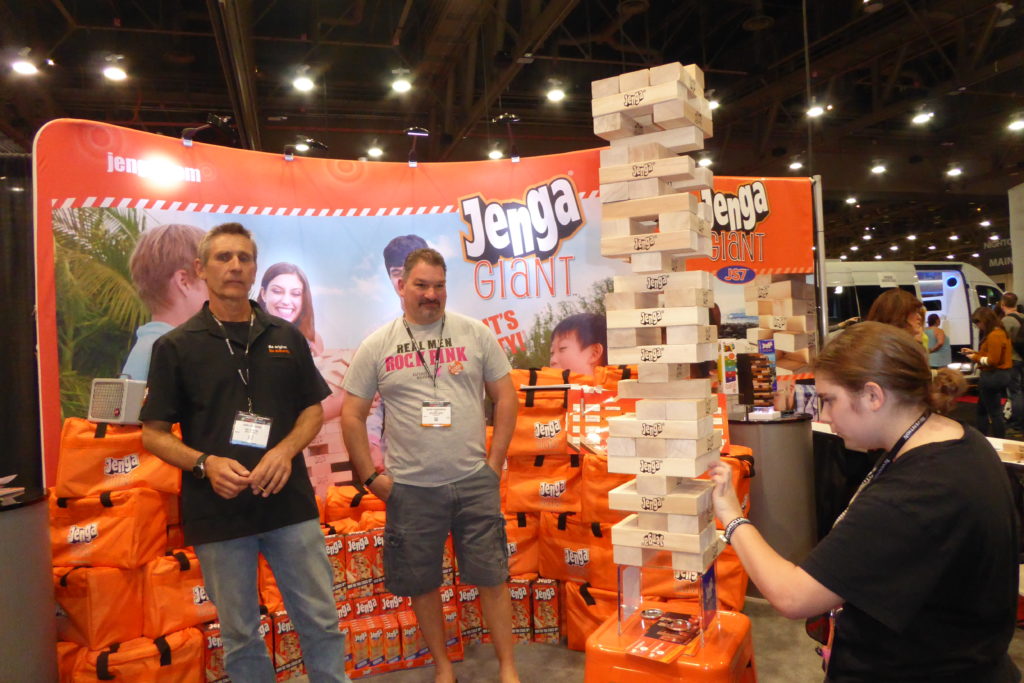 Attendees also had the opportunity to purchase platinum club passes and visit the high-end night clubs of Surrender Nightclub at Wynn Las Vegas, Marquee Nightclub at The Cosmopolitan, and Omnia Nightclub at Caesar's Palace.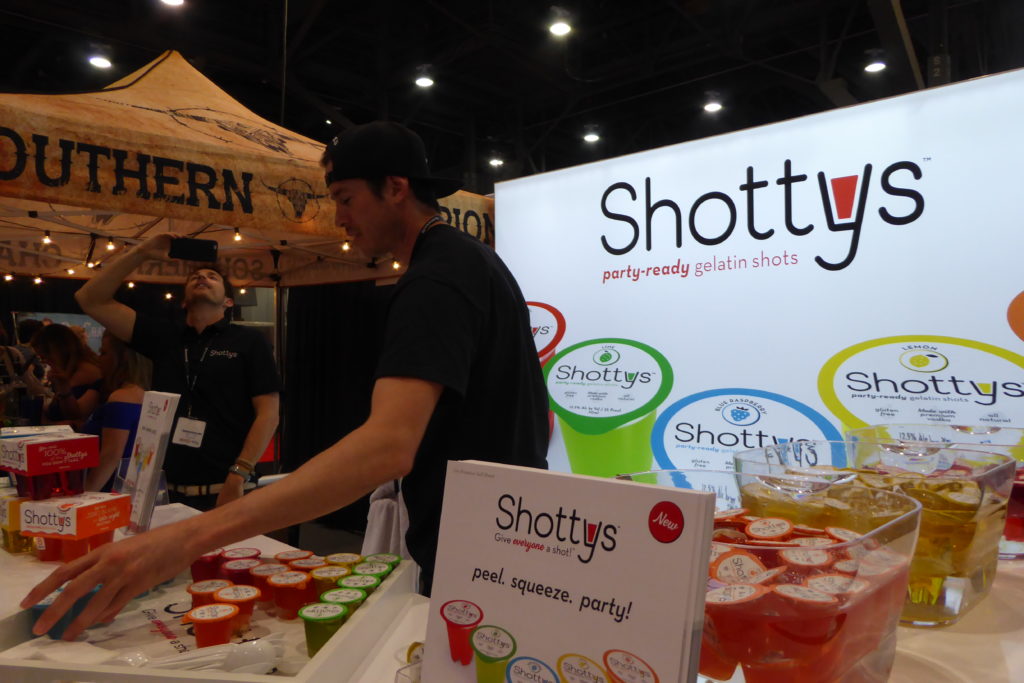 The 2017 Nightclub & Bar Convention and Trade Show returns to Las Vegas on March 26, 2018. A lot of folks will drink to that!