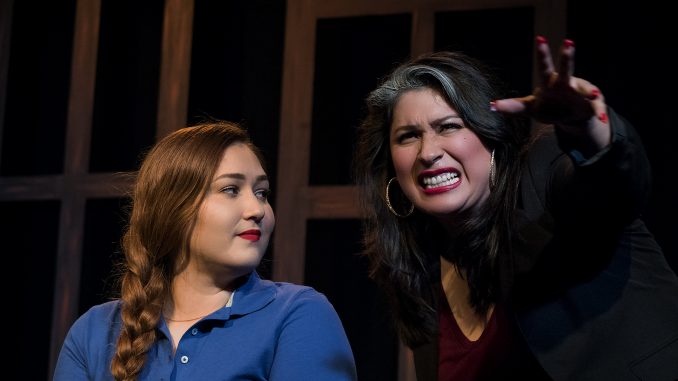 Playwright Oliver Mayer clearly has an abiding interest in famous Spanish playwright Federico Garcia-Lorca and, inspired by a Lorca drama, has written a piece reflecting the modern era. Yerma translates into "barren," and Lorca – writing in 1934 – explored the tragic life of a barren young woman at a time when the sole purpose of a female was to conceive children for her spouse in a macho-dominated society. Times have changed, and Mayer has changed Yerma in keeping with contemporary life. Directed by Marlene Forte and Edgar Landa, Mayer's YERMA IN THE DESERT remains "a tragic poem," but now addresses current issues of immigration, racism, sexual identity, gender inequality, and other areas of prevailing concern.
Yerma (Jean Murillo) works on the cleaning crew of a university, one of the "invisible" people who stick to the sidelines quietly keeping things in order. All the while, she longs for a child to give her life meaning – but her husband Juan (Anthony Bryce Graham) has no interest in becoming a father and focuses his actions instead on climbing the ladder of success. In fact, driven by his obsession to succeed, he has little interest in sex or even loving touch. The frustrated Yerma begins to wither under the stress of unfulfilled longing.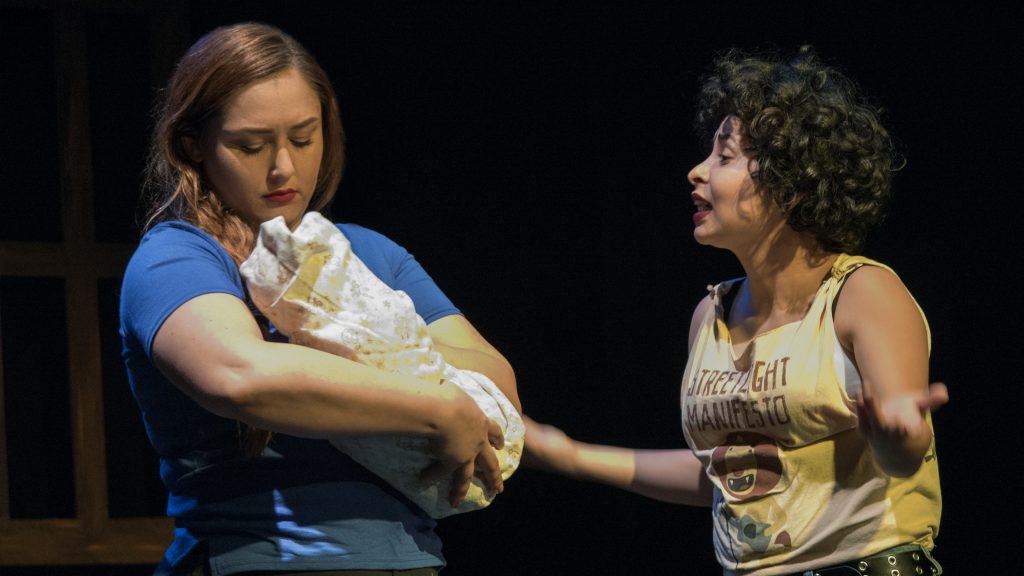 Meanwhile, she is surrounded by her minority co-workers who seem to her to wallow in their contentment. Except, of course, for Olga (Marilyn Fitoria) who finds herself burdened with an unwanted pregnancy, and Victor (Paul Tully), whose love for Yerma has gone unrequited. Even Trini (Brenda Banda), who offers well-meaning advice and assistance, cannot help Yerma overcome her unhappiness. On the surface, all is well. However, underneath, seething frustration remains and gradually builds up. The resolution to this caldron of unanswered dreams? You will have to see Mayer's intriguing rendering to find out.
Kudos to the "invisibles" in this tale, who present as so genuine that the audience may feel like the play is an invasion of privacy. Talented co-directors Forte and Landa keep the ensemble on track and authentic, each with his own story which must only be imagined by the viewer. Despite the obvious stresses inherent in the narrative, Yerma's co-workers maintain a positive and even jolly view of the world. Their enjoyment of life becomes almost infectious as the play progresses. It is the dichotomy between joy and misery which lends tension to the tale.
Sarah Steinman's scenic design is simple and easily portable, mirroring a certain transient aspect to the lives of the players. Jeff Flowers' lighting, Elena Flores' costumes, Corwin Evans' sound, and the entire production staff keep the play moving along to its final conclusion. With its tragic twists and turns, YERMA IN THE DESERT is gripping as it entertains. The play also encourages the audience to ponder some very weighty up-to-date issues.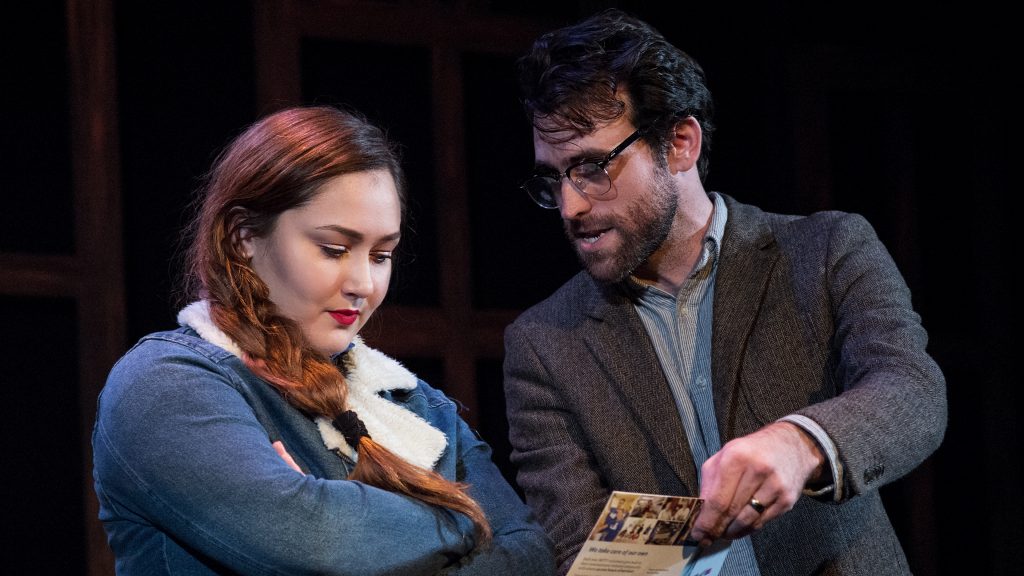 YERMA IN THE DESERT, a production of the Urban Theatre Movement, runs through December 16, 2017, with performances at 8 p.m. on Fridays and at 2 p.m. and 8 p.m. on Saturdays. Tickets range from $15 to $40. The Greenway Court Theatre is located at 544 N. Fairfax Avenue, Los Angeles, CA. For information and reservations, call 323-673-0544 or go online.