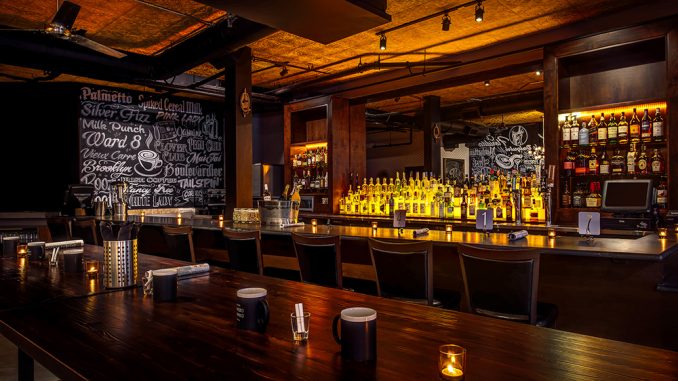 Los Angeles has no shortage of bomb restaurants. From culinary eats to swanky light bites, all with an awesome view, of course,) comes easy to the city. However, there is one restaurant that channels that inner-kid in you – Nighthawk Breakfast Bar.
What started as a 6-month pop-up has graciously decided to stay. Created by the mastermind, Jeremy Fall, Nighthawk is a breakfast-themed lounge that serves up a heaping portion of soul with its culinary breakfast bites at dinnertime.
Fall guest appeared on an episode of the hit Food Network show, Diners, Drive-ins and Dives and even made a cameo on the show Grilled Dad's. From there he teamed up with Mark and Fey from Grill Dad's (who won Guy's Big Project,) to host a remarkable collab at Nighthawk. The collaboration came as a breath of fresh air as it definitely delivered on all fronts in more ways than one.
Known for its spiked cereal and hard to pass dishes like sunny side fish tacos, duck confit hash, brandy-infused French toast, and more, Nighthawk is simply a game changer. "We wanted to create something different in the culinary space," states Fall. "Nighthawk gives guests something to look forward to and something to remember."
As far as popular dishes at the spot, the biscuit bao is top-seller. It's composed of braised & fried pork belly aged cheddar & chive biscuits, caramelized onions, gochujang, topped with a maple syrup sambol glaze – how could you say no?!
To be 100% honest, everything on the menu is pure gold. Even breakfast staples like a 'stack o' bacon,' is decadent (it is sweet tapatio candied bacon after all.) A few additional notable items that stood out were 'Duck, Duck, Goose! The nice mixture is foie gras, scrambled duck eggs, seasonal mushrooms, duck jus, rye whiskey and blackberry toast.
The vibe of Nighthawk perfectly encapsulates – it's dark, sultry, and full of surprises. The walls are lined with a chalkboard style wallpaper and pictures of legendary rap artists such as Biggie and Tupac while the music pays homage to old school hip-hop.
The establishment has been stirring up originality from day one! So much so, ABC7, Food Network, Bravo, CBS, LA Times, Zagat, LAWeekly, Eater, Los Angeles Magazine, Thrillist, VICE, and more have come to see what they hype is about. Don't think the hype stops at the food, the drinks are just as delicious. It's everything you could ever want and it makes the perfect boozy 'brunch.'
Nighthawk's originality is noteworthy and memorable and for that, it makes it a must-visit.