Doris Bergman treated guests to her Tenth Anniversary Valentine Romance Oscar® Style Lounge & Party and everyone in attendance left with memories of what is sure to be one of the highlights of Oscar week. The lounge featured former Oscar nominees and winners, presenters, iconic Hollywood couples, industry VIPS and media. Held at the beautiful Fig & Olive in West Hollywood on Saturday, February 24th, the event was hosted by BuyWine.com and benefited Wednesday's Child.
Title Sponsor BuyWine.com was serving up a wide variety of wines as well as gifting bottles from various wineries to take home and enjoy. BuyWine was created to assist wine lovers in learning more about wine, getting information about vineyards if you are planning on a trip and just to provide any and all information for those thirsting for knowledge about wine. For more information visit: BuyWine.com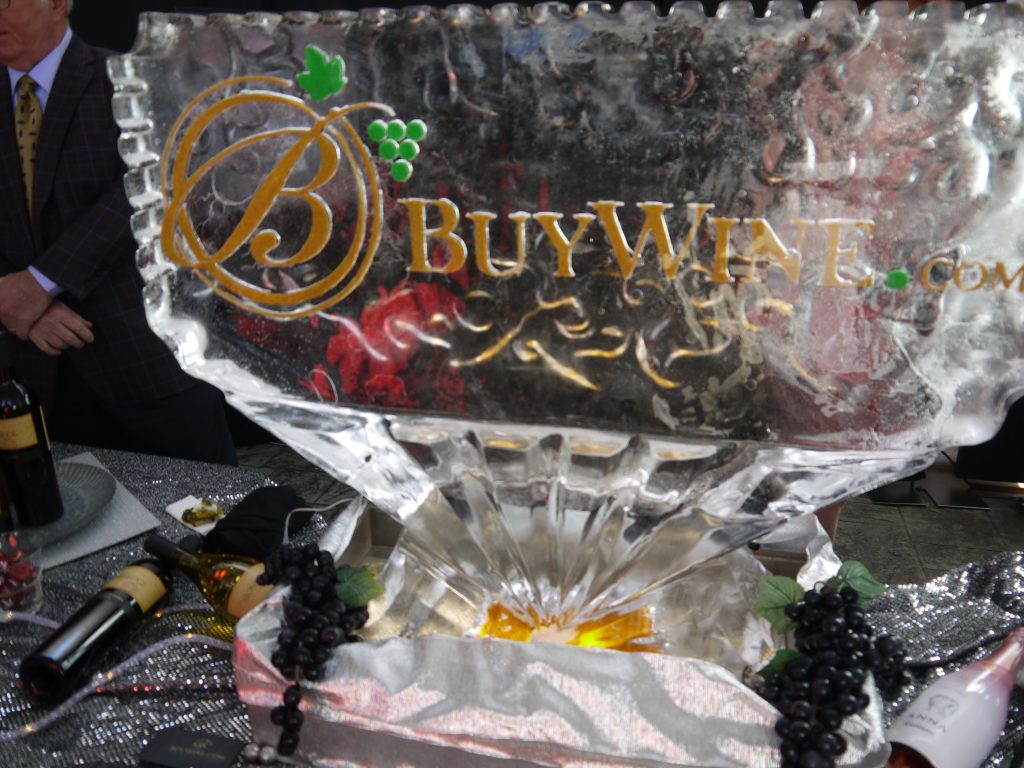 Sue Wong has already proven that she rules the world of fashion, now she has ventured into the fragrance world with equal success. As with all of her projects, Sue spent a long time putting together the specific scent she was looking for. It showcases grapefruit, soft peach, pink pepper and many other ingredients that work together to create this masterpiece. In addition Sue had her usual stunning lineup of Sue Wong Couture Gowns that would be make any camera snap on the red carpet. For more information visit: Sue Wong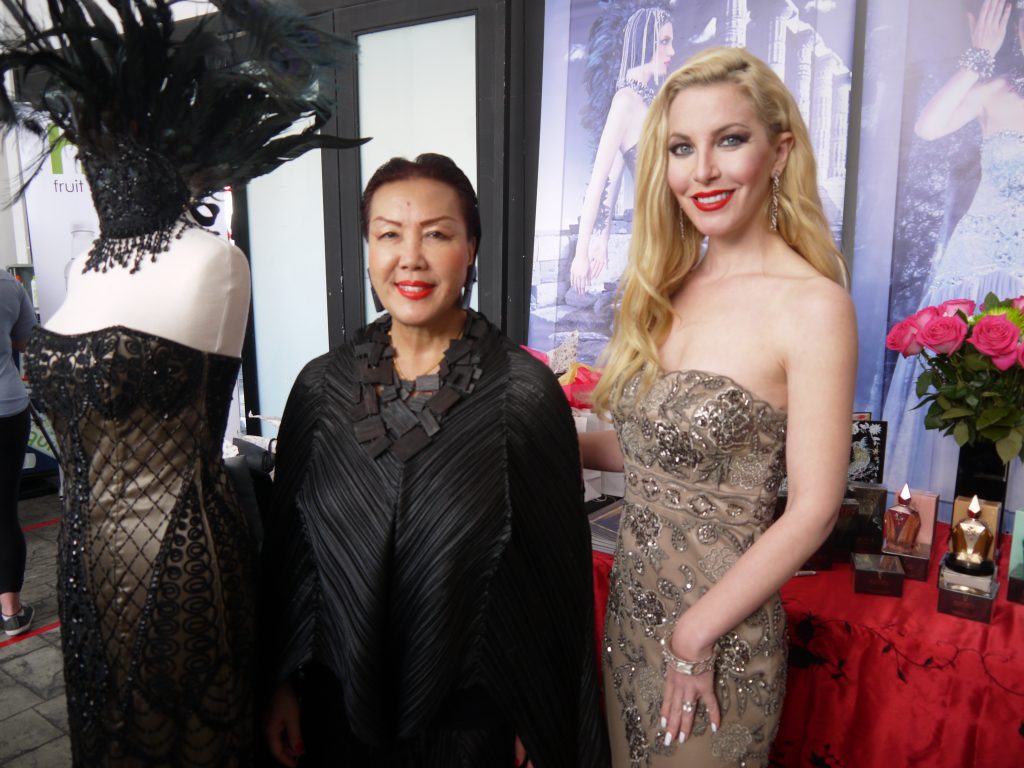 Always a favorite during Oscar Week are the handcrafted skin care products that are created by Heather Marianna in her Beauty Kitchen. In addition to creating amazing products, Heather uses her beauty kitchen to demonstrate to everyone how to create their very own beauty products right inside of their kitchen. Guests were gifted her latest creation, Cherry Kisses Flavored Massage Oil and many other beauty treats. For more information visit Heather Marianna.
Curtis & Co. was showcasing Chalk and was gifting their very cool and stylish Scribble watches. The Chalk Scribble is highlighted by the hand-designed numbers for each hour of the day. For the more high end watch, you can try the beautiful Quincy collection. For more information, visit: Chalk
The Hemp Lifestyle Network was introducing guests to the many benefits of hemp and CBD products. The Hemp Lifestyle Network works with different companies to educate people on the many uses of CBD, including for pets, clothing and skincare along with supplements. For more information visit: Hemp Lifestyle Network
nail & bone was gifting an assortment of nail polishes that give back by donating 20% of proceeds to helping homeless dogs find loving families. The nail polishes from nail & bone include the hallewood collection from Halle Berry. For more information, visit: nail & bone
My Saint My Hero is a line of bracelets that give you a message and a little more. The bracelets are made in the small pilgrimage town of Medjugorje. Blessing bracelets can be gifted to men, women or children; anyone in your life you think could use a blessing. You can also find My Saint My Hero necklaces, earrings and more and while stylish, the message will hold as much meaning as the look. My Saint My Hero was gifting their "One Blessing For Him" bracelet that is meant to remind you that God has given you a mission to make the world a better place. For more information visit: My Saint My Hero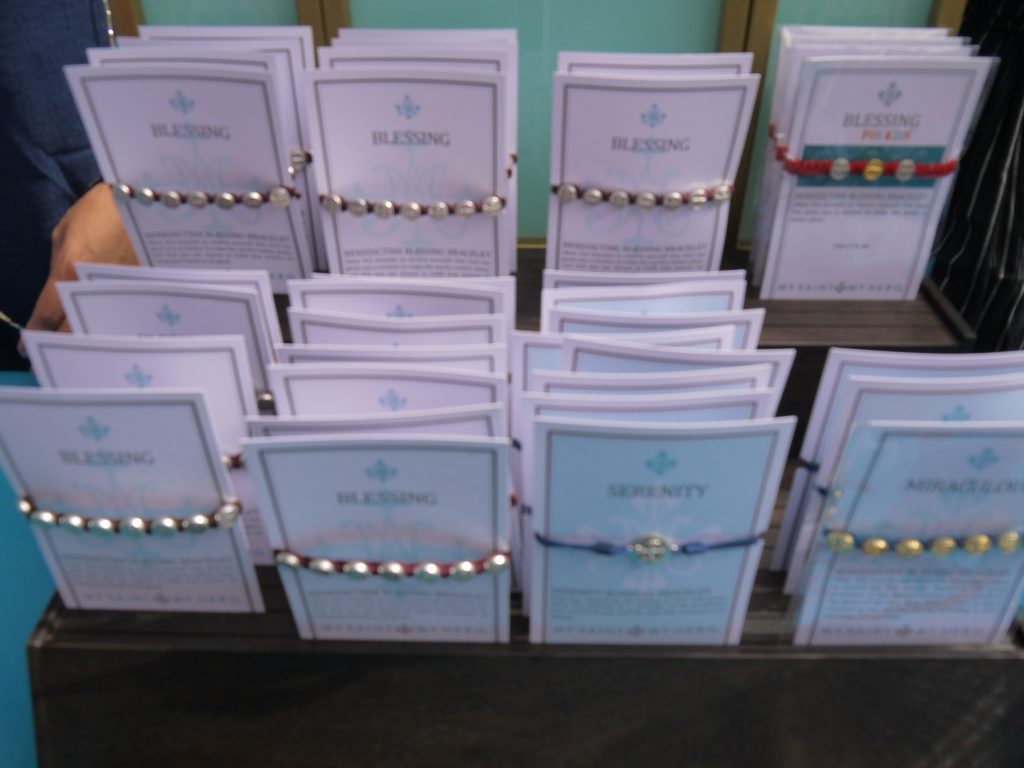 Hypo Footwear was gifting their athleisure stylish shoes to guests. Hypo has created that one tennis shoe that will let you wear when you are working out and then keep them on as you make your way to work or out for lunch. Functional enough to workout in and stylish enough for everyday wear. For more information, visit: Hypo
Precious Vodka was sampling and gifting their award-winning vodka that has a wonderfully smooth taste and is nitrate free. Precious has quickly become known as one of the best vodka's in the world, winning a gold medal in the 2016 'San Francisco World Spirit Competition'. For more information, visit: Precious Vodka
Montrose Regenerative Cosmetic & Laser Center was gifting a $500 certificate for their stem cell facelift treatment. Montrose offers every service you could imagine, ranging from fillers to body contouring. For more information, visit: Montrose
Spa Girl Cocktails was gifting bottles of their low calorie martini mixes that are created using ultra-premium American vodka. You can find such great flavors as the Spa Martini, featuring cucumber, or the pear martini. The cocktails come in at 33 proof and contain only 48 per calories per serving. For more information visit: Spa Girl.
Christy Aaron was introducing guests to her "Pampered Pets Playhouse" that does exactly what it says, pampers your pet. They can spend the night while you are on vacation or you can go in for any services. In addition Christy has created 50 different handcrafted doggie snacks that are made from human grade food, including such treats as chicken and waffles. Guests were gifted a bad of assorted goodies for the pet along with a two-night stay. For more information, visit: Pampered Pets Playhouse
Olympia USA has been creating travel gear for 35 years and are the creators of the rolling backpack. Olympia was gifting guests one of their stylish backpacks so guests could travel in comfortable style. For more information, visit: Olympia
Handmade Hearts was gifting their stunning wearable glass art created by Hillel Rzepka. They were also introducing their photographic art based on the glass hearts. For more information visit: Handmade Hearts
Hint Water kept everyone refreshed with their zero calorie flavored water. No sugar, but great flavors such as blackberry and blood orange provide a great alternative to soda. Hint was also showcasing their recently released sunscreen. For more information visit: Hint
William Constantine, "The Uber Life Coach", was showcasing his Spiritual Teacher and Intuitive Consultant business. Constantine is a certified; Extraordinary Coach, Life Coach, Cognitive Behavioral Therapy Practitioner, Master Mindfulness Practitioner, NLP Master Practitioner, Usui Reiki Master, Metaphysical Practitioner, Ultra High Frequency Energy Healing Master, Muscle Testing Master, Instant Miracle Coach, and Peace Process Master. For more information, visit: William Constantine
Debbi DiMaggio and Justin Fierro were sharing tips on listing real estate and anyone who is looking for high-end locations, their Highland Partners will work for you. For more information, visit: DiMaggio & Betta. For more information, visit: DiMaggio & Betta
Twisted Silver was created by Debra Mitchell to give people unique options when they go looking for jewelry by using earthy base metals, recycled and found objects to create her distinctive and edgy indie line. For more information visit Twisted Silver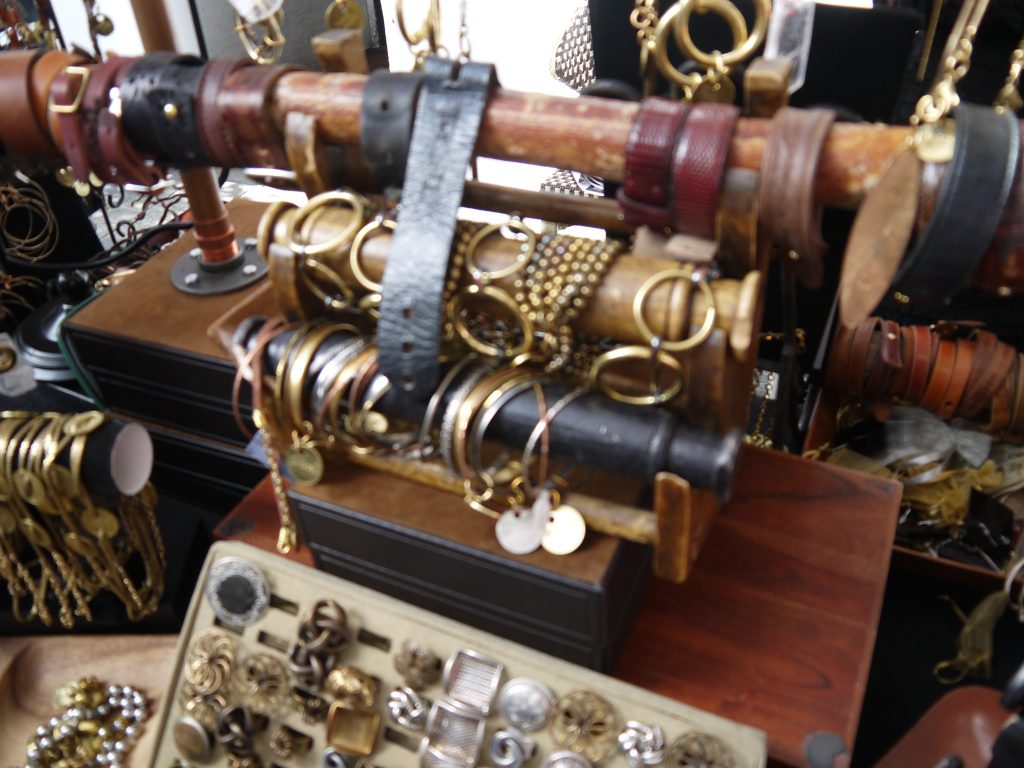 Timmy Woods Beverly Hills was showcasing their unique and stunning bags including their highlighted bag for the Academy Awards that will be auctioned off for charity along with the autographed poster. For more information, visit: Timmy Woods Bags
Christina Powers of Team Powers Realtors and Gerry Rojas of Guaranteed Rate were at this glorious event showcasing their combination of real estate sales and mortgage lending that will help you at every stop of your home sale or purchase.
Impromptu was gifting guests their line of lipstick. Impromptu founder, Leyna Topete, is a business-savvy Latina with an eye for elegance. She dedicates Impromptu to making a positive difference in the world beyond beauty, by supporting the armed forces. For more information, visit: Impromptu
Art Lewin & Co., who has dressed celebrities such as; Lou Ferrigno, William Shattner, Jon Voight and Oscar De La Hoya among others, was providing red carpet tips for guests as gifting stylish ties. The Academy Awards are always a great reason to look your best and no one can make you look as stylish as Art can with his custom fitted suits that he creates like no one else.  But for the perfect suit, you still should visit Art for a personal visit and let him dress you in the flawless style only he can provide. For more information visit: Art Lewin