My almost eight year-old great granddaughter just can't wait to see her very first ballet when the San Francisco Ballet opens Don Quixote. This first program of the 2019 Repertory Season opens on January 25, with performances through February 3 at SF War Memorial Opera House.    
The staging was first performed in 2003 and last seen in the 2015 Repertory Season.  Now Artistic Director and Principal Choreographer Helgi Tomasson and Choreographer in Residence Yuri Possokhov update Alexander Gorsky's revisions to Marius Petipa's original choreography from 1869, making this year's Don Quixote a celebration of the 150th anniversary of this vibrant ballet which is a rare comedy in the classical repertory.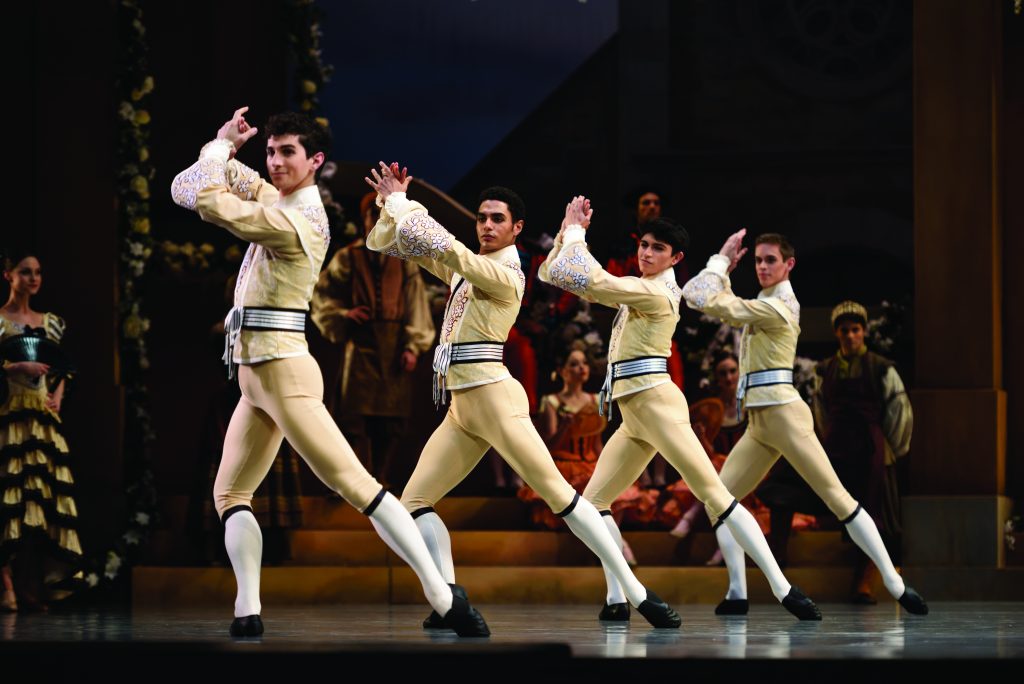 This ballet is set to music by Ludwig Minkus, and Gorsky and Petipa's choreography infuses Spanish-inspired elements—such as the port de bras borrowed from Flamenco—into classical ballet. Minkus' music also Spanish-inspired, includes guitars and tambourines that pepper the orchestral score. Don Quixote also offers one of the most well-known dances in the repertory: the Act III pas de deux between lovers Kitri and Basilio, as well as the famed "Kitri jump," a kick which propels the dancer's foot close to her head. With 152 roles and 40 children spanning two casts, Don Quixote is a spectacle for all ages. My little can't help but love this.
This production of Don Quixote features brightly-colored sets and costumes from 2012 by Martin Pakledinaz, who passed away shortly after his designs premiered. Pakledinaz, a Tony Award-winning artist, was a long-time collaborator with Helgi Tomasson, whose work can also be seen in the Ballet's current production of The Nutcracker. Don Quixote's lighting designer is James F. Ingalls.
Inspired by only two chapters from Miguel de Cervantes' titanic picaresque novel, Don Quixote, it offers a wide range of dynamic characters: the title character, a mime role; Sancho Panza, the loveable squire; the flirtatious Kitri (Dulcinea); the barber Basilio, and more.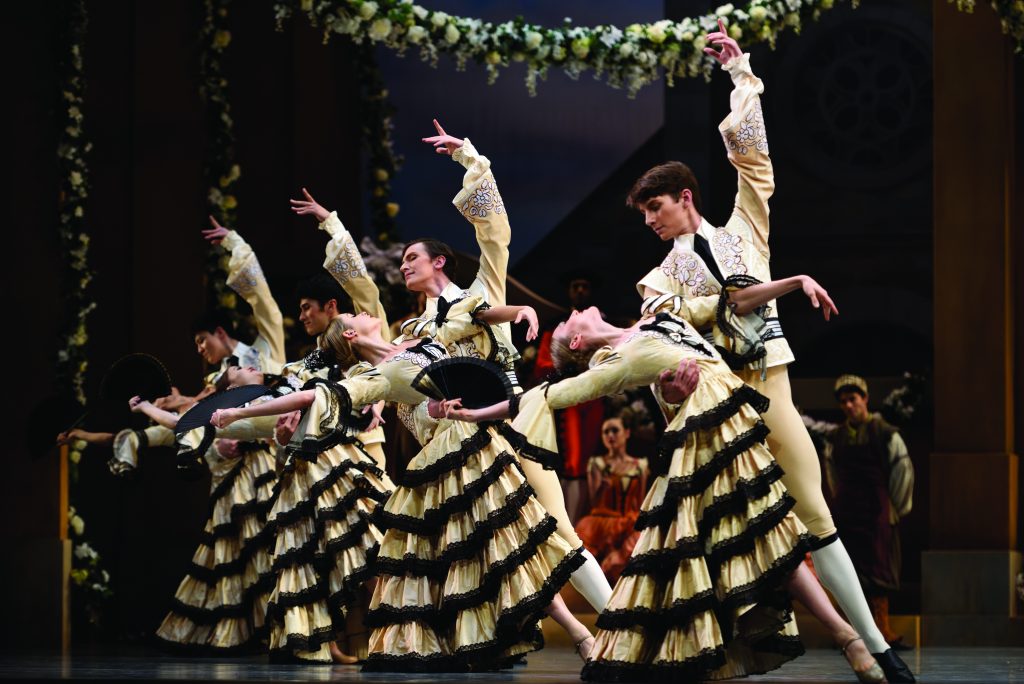 Additional information including Don Quixote's synopsis and associated content is available on San Francisco Ballet's website, in its Discover section. Ancillary events are also scheduled, and include a Ballet Talk about Don Quixote's character dancers on January 26 at 5:00 pm and a Ballet Book Club on February 2 at 5:00 pm. Meet the Artist pre-performance interviews occur on January 25 at 7:00 pm, January 27 at 1:00 pm, February 1 at 7:00 pm, and February 3 at 1:00 pm. Don Quixote's Pointes of View lecture with Helgi Tomasson and dance educator Mary Wood is January 30 at 6:00 pm.
Calendar information:
Don Quixote tickets start at $40 and may be purchasedvia the Ticket Services Office at 415 865 2000, Monday through Friday from 10 am to 4 pm or online.
Don Quixote
Composer: Ludwig Minkus
Choreographers: Alexander Gorsky after Marius Petipa
Staging and additional choreography: Helgi Tomasson and Yuri Possokhov
Set and costume design: Martin Pakledinaz
Lighting design: James F. Ingalls
Run time: 2 hours and 35 minutes with two intermissions
Friday, January 25, 2019 at 8:00 pm
Saturday, January 26, 2019 at 2:00 pm
Saturday, January 26, 2019 at 8:00 pm
Sunday, January 27, 2019 at 2:00 pm
Tuesday, January 29, 2019 at 7:30 pm
Wednesday, January 30, 2019 at 7:30 pm
Thursday, January 31, 2019 at 7:30 pm
Friday, February 1, 2019 at 8:00 pm
Saturday, February 2, 2019 at 2:00 pm
Saturday, February 2, 2019 at 8:00 pm
Sunday, February 3, 2019 at 2:00 pm