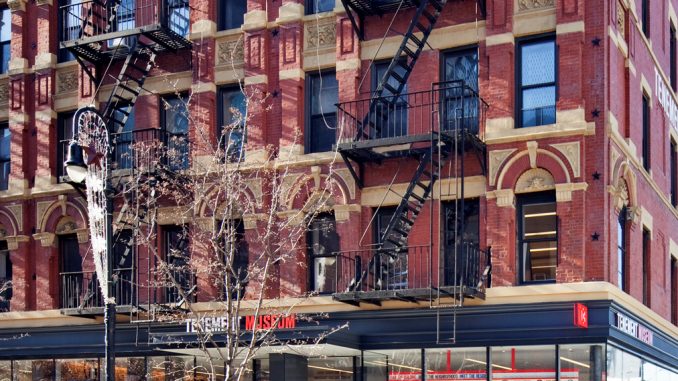 Located on New York's Lower East Side, the Tenement Museum brings to life the story of the American Dream through personal stories of the immigrant families who lived there. Between 1863 and 1935, more than 7,000 people from 20 nations called this place home. The museum, which opened in 1988, is housed in two buildings and offers eight educator-led tours of the buildings and surrounding neighborhood.
I opted for the "Under One Roof" tour, which focuses on three families who lived in the same apartment in different decades, the 50s, 60s and 70s. Sitting in chairs, beds or couches, I learned about the Epstein's who survived the Holocaust, the Valdez family from Puerto Rico and the Wong siblings from China. Their mother worked in a Chinatown garment shop, which is recreated as a learning tool in the same apartment.
This fascinating piece of American history creates a unique experience for visitors as it becomes more than just a tour, but an interactive discussion about issues of language, education and culture. For those who are recent immigrants, the museum speaks to their own personal challenges of adapting to life in the U.S.
Other tours include Shop Life about the history of entrepreneurship in the neighborhood, Irish Outsiders about an immigrant family trying to forge their own American identities and Hard Times about how immigrant survived economic depressions. Take one of the four walking tours and see where immigrants worked, worshipped and educated their children. Foods of the Lower East Side will take you on a delicious culinary journey of immigrant cuisine in the neighborhood and give you a taste!
The museum is currently working on a new interactive exhibit called, "Your Story, Our Story" that invites you to share your own family history and allows you to be a part of the contemporary immigrant story.
When you're in New York City, don't miss this fascinating look at America's immigrants who made this country great. Reservations are required for all tours and can be made at tenement.org.
All photos courtesy of The Tenement Museum.