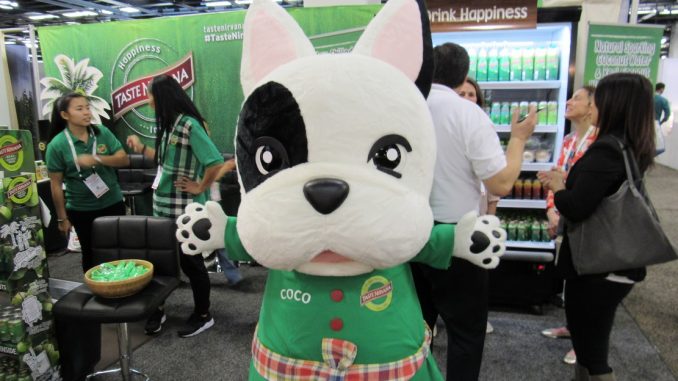 The 39th annual Natural Products Expo West had another record-breaking year as 86,000 attendees descended upon the Anaheim Convention Center for the five day event. The world's largest natural, organic and healthy products event hosted by New Hope Network showcased more than 3,600 exhibiting companies, including more than 600 first-time exhibitors.
Education sessions and social events were held throughout throughout the week and featured a keynote presentation by world-renowned consumer advocate and clean water activist Erin Brockovich. In addition, there was a keynote panel with This Saves Lives Co-Founders Paul Yoo, Ryan Devlin and Todd Grinnell. The Natural Products Hemp and CBD Summit took an in-depth look at the opportunities and challenges that exist for the hemp-derived cannabidiol market. A Seat at the Table for All, examined the business and social case for working toward a more inclusive natural products industry.
Organic Traditions introduced their new Organic Chocolate Latte with Ashwagandha and Probiotics. This wonderfully flavorful latte is a great alternative to coffee or tea and it is amazingly dairy free with the creaminess coming from organic coconut milk powder. You can enjoy this hot or cold, but whichever one you choose to go with you are always going to get 1 billion heat and shelf stable probiotics per serving along with a long list of other vitamins to help you start off your day. Organic Traditions has always been focused on offering nutrient-dense superfoods with unique functional blends for prevention, regeneration and longevity. For more information, visit: Organic Traditions
PathWater was at Expo West showcasing their water that encompassed all that this weekend is all about. Pathwater is a disruptive bottled water brand that offers delicious, purified water in reusable, recyclable aluminum containers. Plastic water bottle usage has become an increasing problem and by 2050, our oceans will hold more plastic than fish. In a single year (2016) Americans used 50 billion plastic bottles, only 23% of which was recycled. Pathwater uses aluminum, the most recycled material in the world, but also uses 5x less energy to recycle than plastic. PathWater is focused on drastically reducing single-use plastic waste by offering ultra-purified water in their reusable water bottle that is packaged in BPA-free aluminum bottles made from 70% recycled content. For more information, visit: PathWater
While it seemed that the majority of Expo West was focused on what you consume in terms of food, drinks and supplements, household cleaning and hand sanitizers products are equally if not more important with so many containing a cocktail of chemicals that can be dangerous to your health. CleanWell, a provider of botanical-based hand sanitizers, foaming hand soap, hand and face wipes, all-purpose and bathroom sprays and cleaning wipes are all made with patented antibacterial formulations leveraging the active ingredient in thyme oil that has been used as an antiseptic for centuries. For more information, visit: CleanWell
Out Of The Woods was showcasing their collection of reusable bags created with vegan "leather" made with Supernatural Paper™. Yes that is correct, paper but you will never know it. This paper has the luxurious look and feel of leather while being animal free. It is made with responsibly-sourced paper from FSC-certified forests where new trees replace the ones that are harvested.
For more information, visit: Skratch Labs
For more information, visit: AMAZ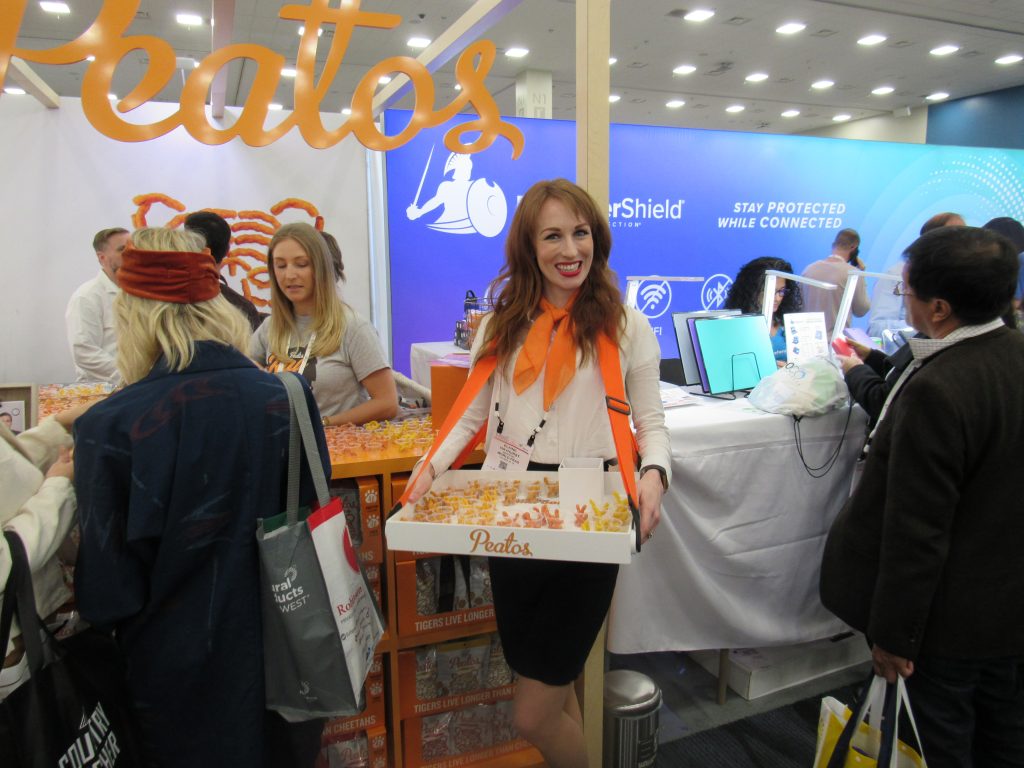 Peatos was showcasing their "Better Than Junk Food" snack that replaces
the traditional corn or potato base in the most popular junk snacks with a pulse base (peas and lentils). While many snacks have tried to replicate the taste and texture of the snacks you have loved your entire life, not many have succeeded. That is what separates Peatos from the other new snack ventures, they actually got it right. From the cheesy goodness to the wow of the crunch, Peatos brings it all into each bag with the added bonus of have twice the protein and three times the fiber of similar snacks.
Peatos comes in: Classic Cheese, Chili Cheese, Fiery Hot, Masala and the flavor they launched at ExpoWest was Ranch. You can look for Ranch in the summer of 2019 and if you love cool ranch Dorito's, simply think of that combined with the crunch of Cheeto's. For more information, visit: Peatos
Love Beets won a Nexty in the "Best new savory or salty snack" category for their "Golden Beet-o de Gallo". This new fresh beet-based pico de gallo has a decidedly different taste than salsa, this one is for beet lovers, but it scoops and eats just like pico de gallo at the taco bar. It would also pair well with grilled meats or fish and might be a good re-introduction to the canned-beat averse.
Expo West will continue its run in Anaheim next year March 3-7, 2020.