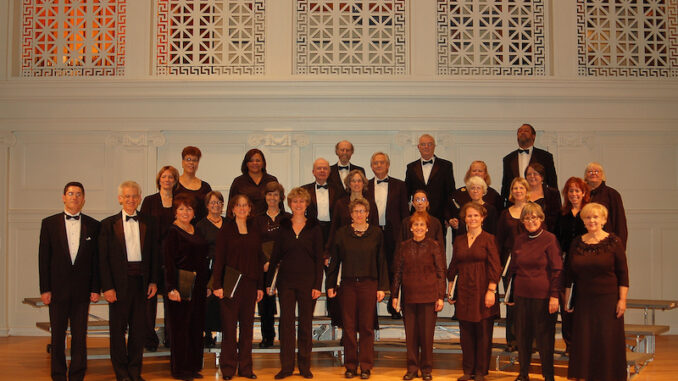 The Music Institute of Chicago Chorale, conducted by Daniel Wallenberg, opens its 2021–22 season with "Song of Songs" Sunday, December 12 at 3 p.m. at Nichols Concert Hall, 1490 Chicago Avenue, Evanston. Admission is free; proof of vaccination is required, and all audience members must wear masks. A livestream also will be available at musicinst.org/chorale.
The program features settings of the biblical Songs of Solomon by composers from the Middle Ages to the 21st century, including John Dunstable, Francisco Guerrero, Heinrich Schütz, Charles Gounod, Edvard Grieg, William Billings, Healey Willan, Robert Applebaum.
Joining the Chorale are guest artists soprano Angela De Venuto and cellist Julia Wen.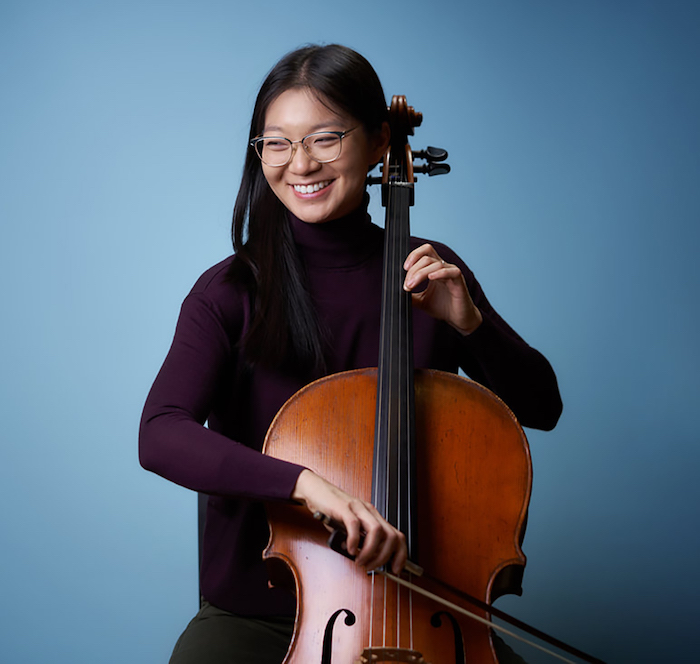 Please note: All artists and staff on site are fully vaccinated. Vaccinated performers and presenters are not required to wear masks while on stage.
The Music Institute of Chicago Chorale is a community chorus that provides an opportunity for adult singers with prior experience to study and perform the best in sacred and secular choral music. Now in its 34th year, the Chorale has one continuing goal: to perform the finest sacred and secular choral music with the highest of standards in a community setting. Under the leadership of Conductor Daniel Wallenberg, the Chorale has developed a wide range of repertoire, including motets, madrigals, part-songs, folk songs, and larger choral-orchestral works by Bach, Beethoven, Haydn, Mozart, Duruflé, and many others. Throughout the years, the Chorale has collaborated with local choirs and symphony orchestras and has produced two fully costumed Elizabethan madrigal dinners. In addition, the Chorale has collaborated several times with the Music Institute's voice faculty for concerts of opera and Broadway music.
concert season
NIchols Concert Hall, 1490 Chicago Avenue, Evanston
song of songs sunday, december 12, 2021 3:00 pm
Settings of wonderful biblical love poems by composers from the Middle Ages until the 21st century.
i was glad! sunday, march 6, 2022 3:00 pm
Short choral-orchestral works by composers including Bach, Telemann, Purcell, Martini and others.
from africa sunday, june 5, 2022 3:00 pm
A celebration of African music from different countries and compositions by African American and African-Latin American composers including William Grant Still, Nathaniel Dett, Moses Hogan, Modesta Bor and many others.
About Daniel Wallenberg
Significant teachers and mentors:
During his years practicing voice, some of his teachers/mentors that coached him and had a large impact on his singing career were: Clayne Robison, Juliette Medioni, and Susan Charles
Awards and achievements:
During his time in Israel, Daniel founded several adult and children's choir's, and sang with the Cameran Singers- a professional choir in Tel Aviv. Given his long-term relationship with choral music, he has extensive experience conducting collegiate, community, professional, and children's choral groups. He has conducted several groups throughout the world and has many choral arrangements to his name. In addition to Chicago Children's Choir, Mr. Wallenberg is the conductor of the Music Institute of Chicago Chorale and the Jewish Reconstructionist Congregation adult and children's choirs. He brings a wealth of experience and a great deal of energy and excitement to the Humboldt Park and Rodgers Park Neighborhood Choir programs.
Professional affiliations & activities:
Mr. Wallenberg has been conductor of the Music Institute Chorale since 1987. He is also on the staff of the Chicago Children's Choir where he works with the In-School Chorus Program and the After-School Programs for several nearby neighborhoods. Mr. Wallenberg has also worked with the Chicago Children's Choir's world-renowned Concert Choir with whom he toured the Ukraine and the United States. Mr. Wallenberg also the founder and artistic director of "Zemer Am", the Chicago Jewish Choral Festival.
Photos are courtesy of The Music Institute of Chicago Chorale