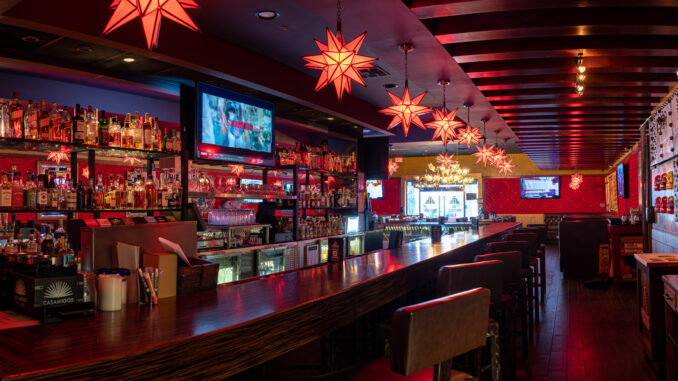 El Dorado Cantina, Las Vegas' premiere award-winning cantina serving organic Mexican fare inspired by diverse regions across Mexico, announces its Mexican Independence Day Weekend Specials, available from Friday, September 15th to Sunday, September 17th. The local favorite and hotspot Mexican restaurant will offer a variety of limited-time food and drink specials, as well as live entertainment at their Tivoli Village location.
Throughout the celebratory weekend, Mexican Independence Day revelers can enjoy $5 Mexican Candy DeLeón shots, as well as skinny and house margaritas made with Telsón Blanco. For those looking for a premium tequila experience, El Dorado Cantina will be offering $12 Don Julio Primavera shots.
In addition to drink especiales, the restaurant will also be featuring limited-time food items to showcase the best of Mexican cuisine and culture including Menudo (traditional Mexican stew with cow tripe garnished with onions, cabbage, radish,avocado, limes, served with our house tortilla chips & roasted arbol salsa), Ramen Birria (braised short rib & chuck,  ramen noodles, spinach in a rich, spicy broth) and a Mexican Burger (Oaxacan & Monterey Jack cheese, crispy bacon, spicy grilled peppers & onions, with fresh guacamole and chipotle ranch on a brioche bun) to name a few menu items. *Menu additions vary by location.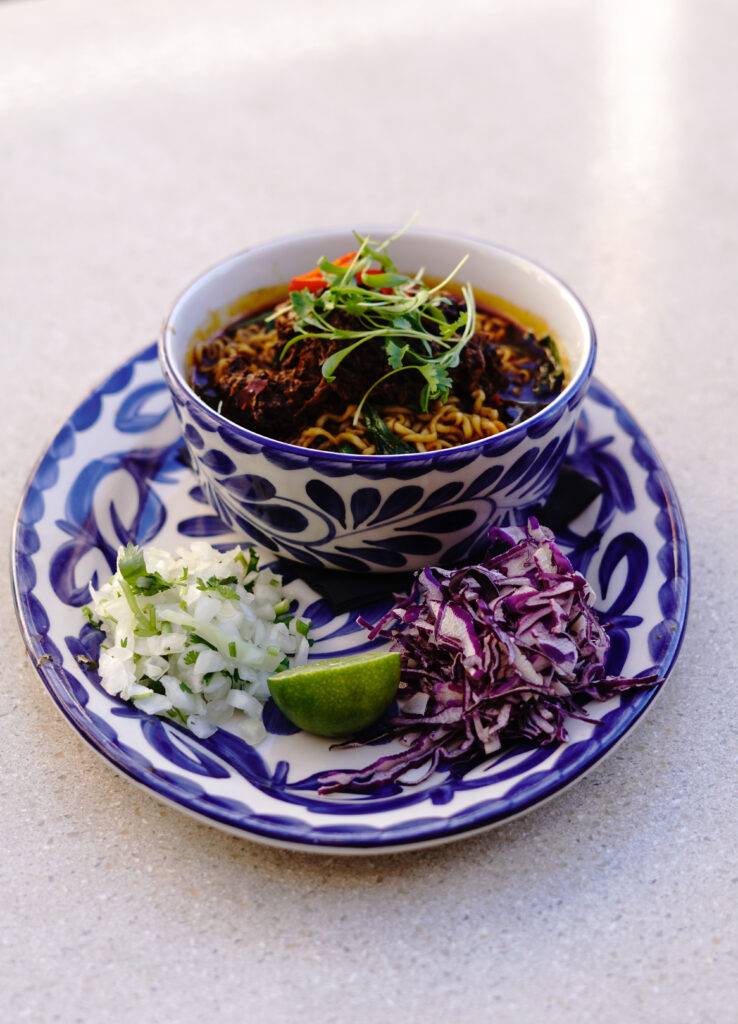 For guests who want to keep the fiesta going, El Dorado Cantina will also feature live entertainment at their Tivoli Village location from 8 p.m. to midnight on Friday and Saturday night in addition to a live mariachi band from 6 p.m. – 8 p.m. on Saturday evening – allowing guests to enjoy the sounds of local musicians while they indulge in the restaurant's festive offerings.
For more information on El Dorado Cantina's Mexican Independence Weekend specials and live entertainment, visit their website at eldoradocantina.com. El Dorado Cantina has three locations open 24/7 around the Las Vegas Valley including its Tivoli, Rampart and Sunset locations. Follow El Dorado Cantina on Instagram / Facebook / Twitter.
ABOUT EL DORADO CANTINA
Founded in 2014, El Dorado Cantina is best known for being one of the first Mexican restaurants in Las Vegas to offer cuisine featuring organic, non-GMO ingredients and for its extensive menu featuring dishes inspired by regions across Mexico. The El Dorado Cantina team believes in using sustainably raised products, which means that all the beef, chicken, pork, shrimp, fish, and produce used in the dishes originate from carefully selected farms in the U.S. free from antibiotics, pesticides, and steroids.
El Dorado Cantina has 3 locations in the Vegas Valley: 430 S. Rampart Blvd. inside Tivoli Village, 702-333-1112 3025 Sammy Davis Jr. Drive near The Strip, 702-722-2289 8349 W. Sunset Road near the 215 Beltway, 725-208-1903